Fertility coach and midwife
My mother was a midwife, so I grew up around women and babies. Perhaps it was inevitable that I would become a midwife myself.  That was 40 years ago. Now I am a mother of two and a grandmother of two, and I'm still surrounded by women and babies!
Over the past 20 years, I have trained as an acupuncturist, established a fertility clinic, developed a range of supplements to support fertility and pregnancy, and written nine books. And now I'm introducing my new baby – HUG.
Last year I qualified as a master coach based on the work of Grant Soosalu and Marvin Oka, a fascinating new methodology based on recent discoveries in neuroscience that prove we have complex, adaptive and functioning neural networks in our heart and gut regions. I was fascinated by the neuroscience as well as the ancient wisdom of traditional Chinese medicine.
I had the same feeling of excitement doing this course as I did on the first day of my midwifery training.
I believe that the combination of neuroscience and ancient Chinese medicine is a highly effective way of helping women to connect with their bodies on a much deeper level. I see it as a powerful extension of the mind-body-spirit principles that I have always promoted to enhance fertility and wellbeing, moving beyond awareness of the body's systems and providing a potent tool that women can use to connect to the powerful biology we all have within us.
This long and fascinating journey has led me to adapt these principles to create HUG. On this website, you'll find simple, practical tips about how to embrace the natural intelligence of your body.
HUG is aligned with what I've always believed – that fertility is a whole-body event and mindset is key when it comes to making a baby.
For speaking engagements, get in touch through hello@hugbyzitawest.com.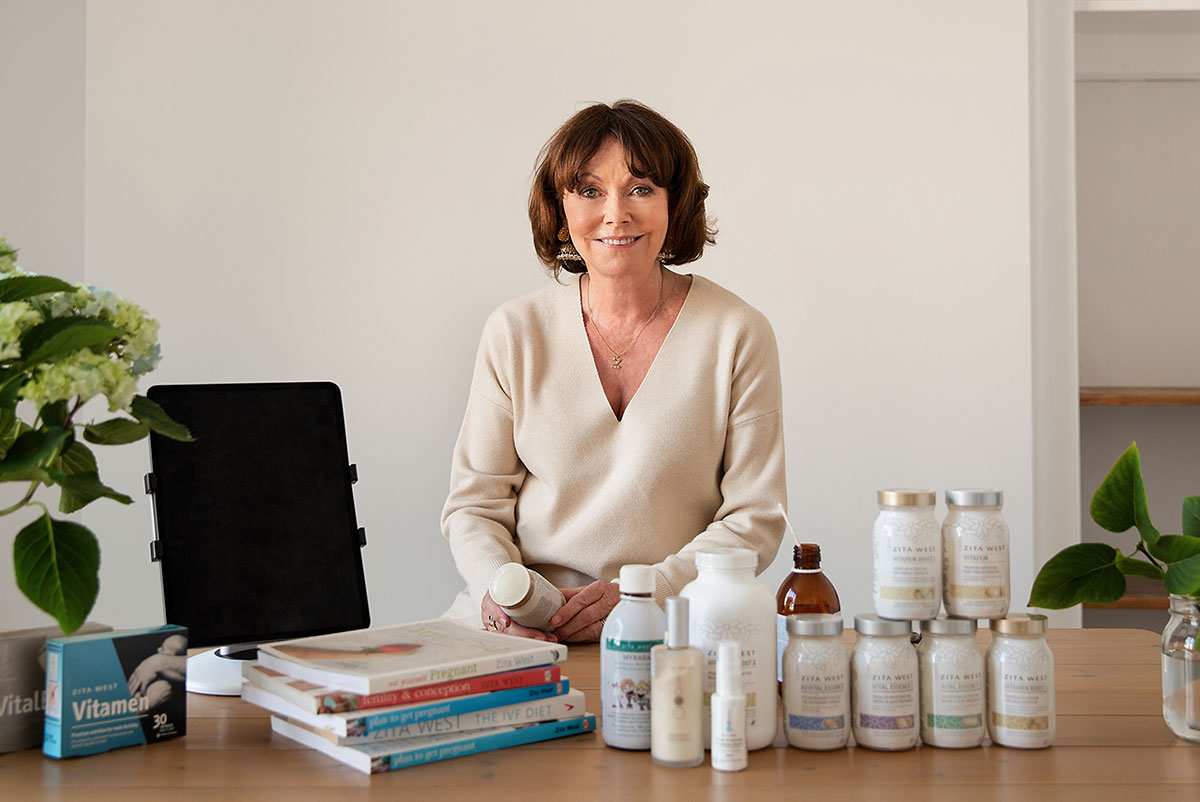 I love working with women and being creative in what I teach. Yes, the science and evidence are essential, but when it comes to trying to conceive, IVF and pregnancy, it is so much about mindset and mental and emotional blocks. By transforming your mindset, everything else falls into place.
My books have been successful because I'm able to make my topics easy to understand with a common-sense approach.
As a qualified nutritionist, I knew nutrition would make a huge difference in helping someone conceive. Now we know how crucial the first 1000 days are for your future child's development and health.
This begins at the moment of conception and carries on through to a baby's second birthday, helping you make the greatest, most positive impact on the child's health and wellbeing for the rest of their lives.
With all of this in mind, I created the Zita West Products line to provide valuable nutrients for male and female fertility, pregnancy, the postnatal period and, more recently, probiotics for babies and young children.
"Zita West is a truly special woman. Her understanding and passion about all aspects of pregnancy and childbirth is astounding and I was so blessed to have her hold my hand through my pregnancy. Both at her clinic and through her books she became part of our extended family."
"Zita helped me at a point when I was really low and found it hard to believe I would get pregnant again. She gave me the confidence I needed."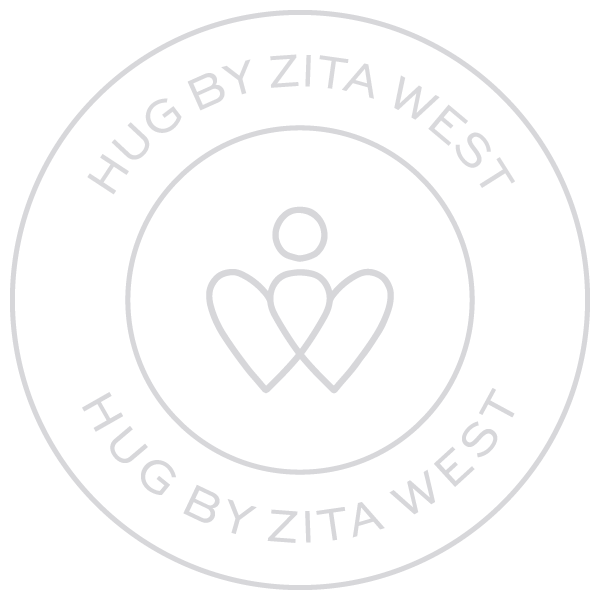 Want to learn more?
Watch my free Getting Pregnant Without Stress masterclass.
You can unsubscribe at any time. Read our Privacy Policy here